-
In Touch With The Illusion
An interactive projection mapping installation
-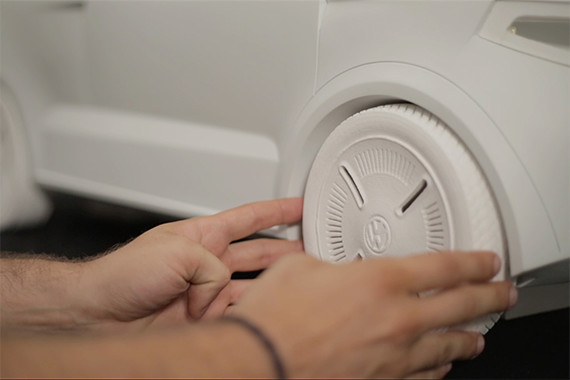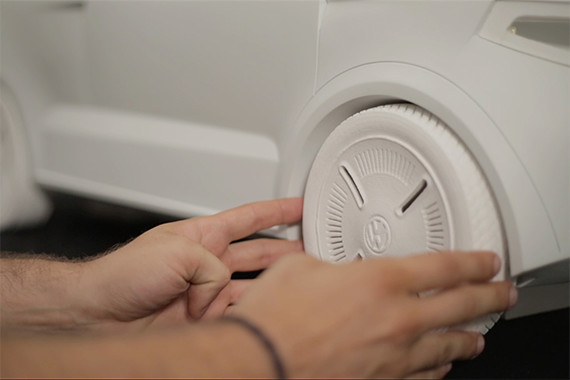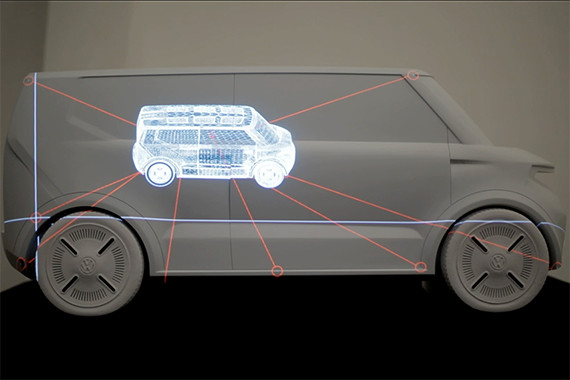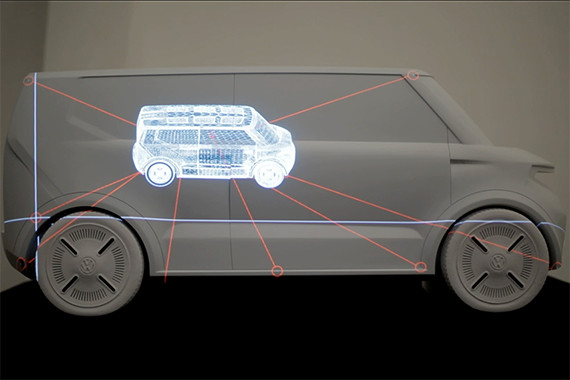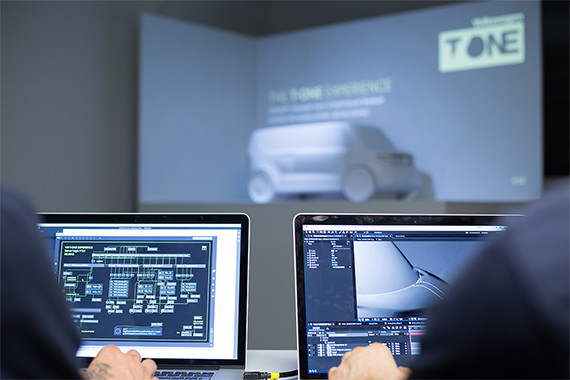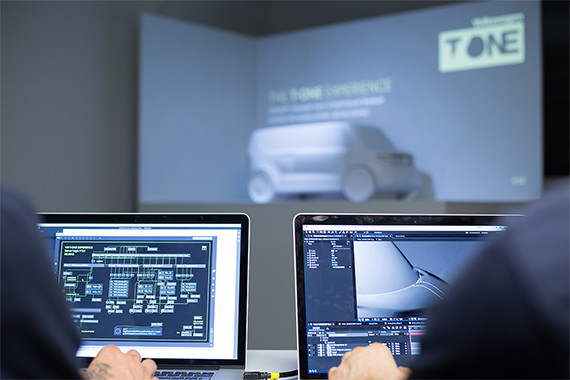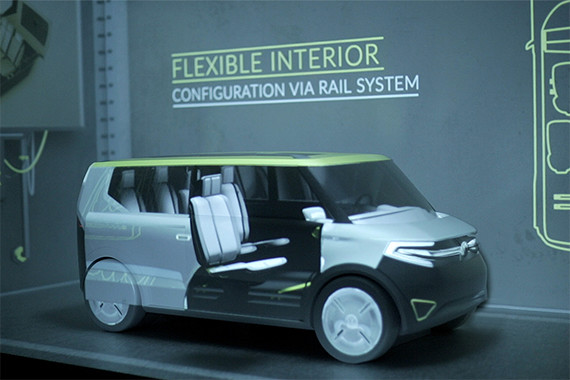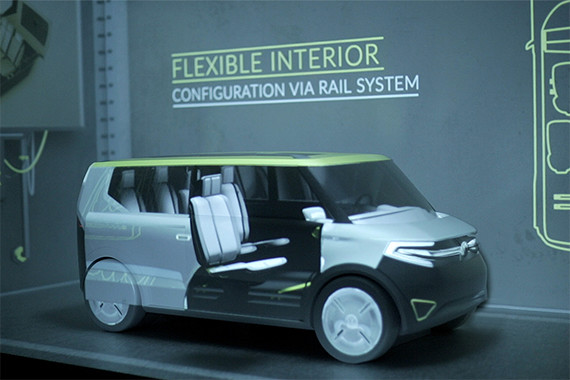 The Story
The Industrial Design Show is an annual event organized by FH Joanneum, University Of Applied Sciences and the Creative Industries Styria. It showcases graduation projects of Industrial Design students and promotes exchange with international industry professionals.
Typically students handcraft physical models of their designs and install them in an exhibition style setting, providing additional information on posters and maps. While this method is perfectly suitable for showcasing the general appearance of a model, its downside lies within the static nature of said process. Since visitors of the exhibition are not allowed to touch the objects in order to prevent damage it is difficult to demonstrate functions of a model or show different variations, use cases and settings.
For the 2015 edition of the event we were asked to develop a more interactive and engaging way of presenting Industrial Design exhibits by invigorating a sustainable and affordable concept of a Volkswagen Multivan designed by David Weiskopf and Alexander Knorr.
Our project was awarded with the Grand Austrian State Prize for Design 2017 (special prize "Design Concepts") and the Shenzhen Design Award for Young Talents 2015 ("New Star Award").
Key Facts
Concept & Production
Werner Huber
Attila Primus
Roland Mariacher
VW T-One Design
David Weiskopf
Alexander Knorr
Special Thanks
Industrial Design FH Joanneum
Maplab | Helmut List Halle
Production Year
2015