Benvinguts a València, benvinguts a les Falles!
The Fallas festival took place from 15th till 19th March 2014. When we arrived in Valencia in the beginning of March, preparations for the most important Fiesta of the year, were already in progress. The daily mascletà (streets packed with explosives and fireworks), traditional processions and construction of the Fallas figures (up to 25m tall wooden constructions with styrofoam surfaces) accompanied our first 2 weeks in the city.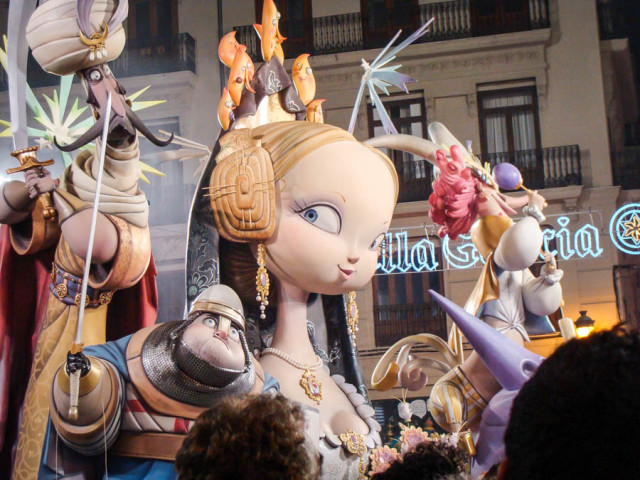 After the extensive training Valencia was ready for a 4-day state of emergency. Pure Fiesta all over the city plus the sound and smell of explosives at nearly any time of the day.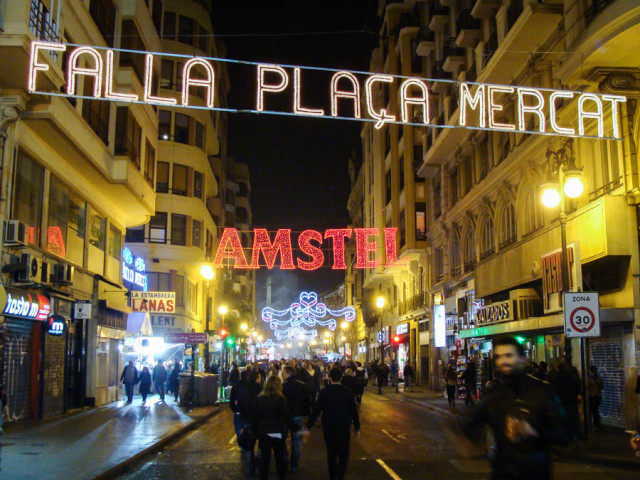 On the last night of the Fallas festival, all figures except for one, are getting burned in the so called Cremàs. Within the narrow historical center firefighters are on heavy duty to protect houses from inflammation. The spectacle reached its climax on the Plaça de l'Ajuntament in front of the town hall, where a massive Zeus statue burst into flames.